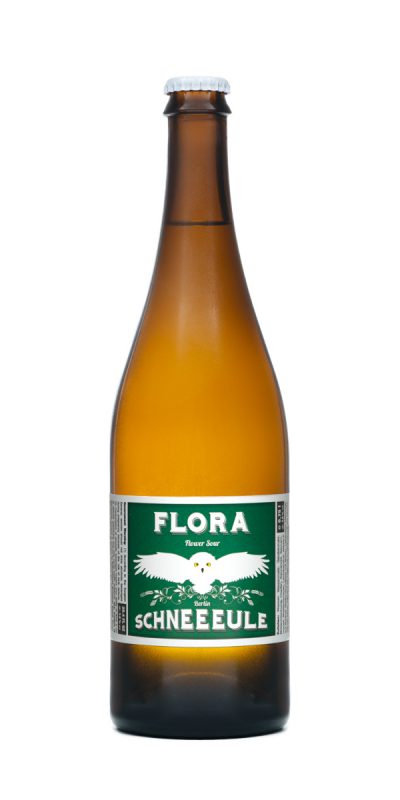 Flora
Flower Sour
Flora​ is a wild ale with flowers that vary every year. This beer is an ongoing Schneeeule project – a blend of flower flavored beers of the year.
In 2018 we worked with elderflowers, jasmine, roses and robinia flowers.
In 2019 Flora contains aromas of jasmine, robinia, rose, woodruff and goldenrod. But not only the flowers, but also the microorganisms determine the taste and texture of the beer, so that one can recognize a unique beer development over the years.
The goal is to represent a flavor profile of the environment of the brewery, currently located at Borsigwerke in Berlin
25.4
FL OZ
alc:
3.8 %
vol.
Look:
Fresh, yellow
Aroma:
Summer, fresh
Taste:
Bitter, fresh and fruity
Bierstil:
Wild Ale
Wort/Plato:
8
°